Live Music & Cellar Door Specials
Gourmet Bites & Food For The Little Ones
Live Music & Cellar Door Specials
Gourmet Bites & Food For The Little Ones
Cheers To 20 Years of Shedfest!
Meander and explore the hidden gems of the Valley with two days of wine tasting, live music, delicious bites and stunning scenery across 11 participating family-run wineries.  
On Saturday 14th and Sunday 15th of October, come and enjoy the best in Victorian climate wines with your whole family, best friends, and even your fur babies (with most venues being dog-friendly)!  
 
A decadent and diverse selection of meals will be available at each participating winery, with menu offerings ranging from homemade apple pies and cheese platters to classic Italian fare and slow-cooked brisket. Kids and those with special dietary requirements won't miss out either, with most wineries catering for both. 

There will be glasses and bottles of wine to purchase. Not to mention, there will also be exclusive Shedfest cellar-door specials only available that weekend!  
There will even be an exciting competition happening at Tokar Estate, with the winery challenging chilli-lovers to conquer its Next-Level Spicy Burger. Those who finish the super-hot burger will win a bottle of Tokar Estate's cool-climate wines on the spot.  
A percentage of proceeds from this year's Shedfest event will go to local community groups, with the event having raised over $100,000 shared amongst local schools and organisations like Make A Wish since inception.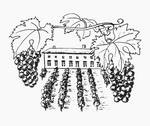 Ticket Types
One Day Ticket - $35 pp
Includes free wine tastings at all participating wineries for 1 x day (Saturday or Sunday) and 1 x souvenir-tasting glass to keep

Weekend Ticket - $50 pp
Includes free wine tastings at all participating wineries for 2 x days (Saturday and Sunday), 1 x souvenir tasting glass to keep
VIP Ticket - $110 pp
Includes free wine tastings at all participating wineries for 2 x days (Saturday and Sunday) and 1 x souvenir tasting glass to keep, 1x meal voucher, 1 x glass of wine and 1 x bottle of wine.

Bus Transfer - add $55 per day
Let Rick's Transport take the worry out of your day - two routes with cross overs, departing from Healesville (Matilda Bay Brewery) and Lilydale (Train Station).
*Limited to 26 people per bus, tickets will also be available to purchase from Tokar Estate over the weekend*

Kids, Non-Drinkers and Designated Drivers Have Free Entry!

Tickets will also be available for purchase on the day at our eleven participating wineries.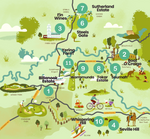 Map of Participating Wineries
1. Billanook Estate:
280 Edward Rd Chirnside Park VIC 3116
2. Boat O'Craigo:
458 Maroonah Hwy Healesville VIC 3777
3. Fin Wines:
119 Lorimers Ln Dixons Creek VIC 3775
4. Seville Hill
8 Paynes Rd Seville VIC 3139
5. Soumah
18 Hexham Rd Gruyere VIC 3770
6. Steels Gate
1974 Melba Hwy Dixons Creek VIC 3775
7. Sutherland Estate
2010 Melba Hwy Dixons Creek VIC 3775
8. Tokar Estate
6 Maddens Ln Coldstream VIC 3770
9. Warramunda
860 Maroondah Hwy Coldstream VIC 3068
10. Whispering Hills
Paynes Rd Seville VIC 3139
11. Yering Farm
St Huberts Rd Yering VIC 3770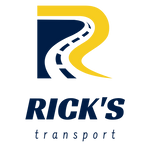 Shedfest Transport Options
Rick's Transport is providing the shuttle buses for the event. Shuttle bus tickets only $55.00 pp. Explore all the wineries with ease with Rick's Transport. 
Swap routes at Tokar Estate and explore the whole region. 
Buses run every 15 minutes starting from 10:45 am.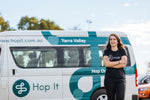 Hop It is offering its hop on and off services over Shedfest!
They will have two routes available over the weekend, where you can visit our wineries at your leisure.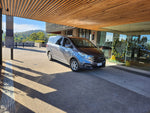 Yarra Valley Driver
Private Transport by Melissa in the Yarra Valley, Wine tours, Wedding guest, Rochford concerts, NDIS transport.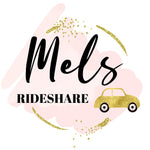 Mels Rideshare Airport Transfers and Wine Tours
Welcome to Mels Rideshare, your go-to girl when it comes to safe, reliable and affordable chauffeur services. At Mels Rideshare, we help you travel with ease so you can get the most out of every journey.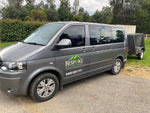 Bespoke Driven Tours
Bespoke will pick you up at your door or accommodation and provide a tailor-made experience for you and your party, whether that be an intimate day out for two or a group of up to six people.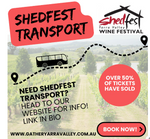 Gather Yarra Valley
Gather Yarra Valley is providing bus transport with 2 pick up and drop off locations for both days of Shedfest. Book your seat for 1 day or both! But get in fast as seats are selling up!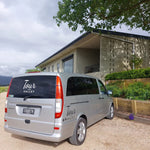 Tour The Valley
Tour the Valley is a boutique tour company specialising in tailor-made tours designed 'just for you'. Over and above your tour with us, we can recommend places to stay, where to have lunch, when is the best time to visit – we're a mine of information – we've lived here for so long we have that specialist insider knowledge that only comes with being 'local'.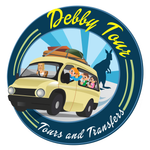 Debby Tours & Transfers
Debby is one of the most accomplished Brazilian-speaking tour guides because she is passionate about showing the best of Victoria. No tour is small or large enough for her business. She is always ready to take an individual, a small or a large group anywhere in Victoria.
Shedfest Menus 2023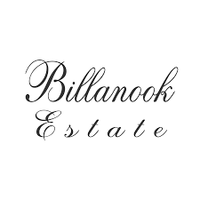 Marinated Spring Lamb Cutlets served with an Ancient Grain and Pomegranate Salad - $20

Nonna's recipe of soft homemade Ricotta Gnocchi pan seared and tossed with your choice of a Traditional Napoli Pomodoro Sauce with Fresh Basil or a Picante Gorgonzola Cream Sauce (V) (GF avail on request) - $20

Al Dente's Cannoli - Traditional Italian dessert, delicate tubes of golden crunchy pastry filled with fresh delicious and authentic flavoured Ricotta filling - $8

Kids Meals
Barista Coffee
Live Music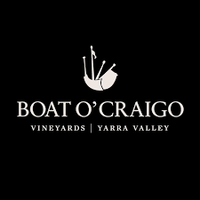 Homemade Savoury Pies served with Roasted Vegetable and Persian Feta Salad and Cunliffe Waters Tomato Capsicum Relish. Made with Boat O'Craigo estate wines, house-made pastry, and individually handcrafted to perfection:
- Pulled Pork, Apple and Pinot Noir Pie
- Chicken, Leek and Chardonnay Pie - $20

Seasonal Vegetable Lasagne served with Pecorino and Pear Salad and Cunliffe Waters Tomato Capsicum Relish - $20

Homemade Cuvee Chocolate Brownies served with Berry Coulis, Fresh Berries, and Mascarpone
Cheese Boards
Kids Meals
Live Music
* Dog Friendly *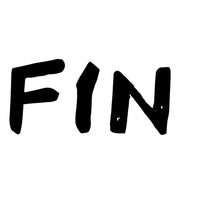 Tacos:
Lamb Barbacoa - Made with Yarra Valley Lamb, smoked & slow cooked with Bitter Orange, Oregano and Pickled Onion.
Beef Birria – Smoked & low cooked Lakey Farm Beef, Oaxaca Cheese & Beef Consommé.
Vegan Chorizo with Nopales – House made Vegan Chorizo with Tender Cactus (Vegan)
Not A Fish Taco – Flaky Celeriac, Parsnip & Cabbage with Chipotle Mayo (Vegan)
 $18 for 2 (All Gluten Free)
* Dog Friendly *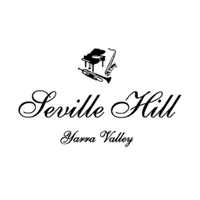 Slow Roasted Lamb Shoulder, Lettuce, Heirloom Tomatoes, Baby Cucumbers, Red Onion, Garlic Yogurt and Flat Bread - $20
Zucchini and Haloumi Fritter, Lettuce, Heirloom Tomatoes, Baby Cucumbers, Red Onion, Garlic Yogurt and Flat Bread (Vegetarian) - $20

Lemon Meringue Tart,
Double Cream, Freeze Dried Raspberry - $12

Kids Meals
Cheese Box by Frances Dominique Hampers - $18

Espresso Coffee

Live Music

* Dog Friendly *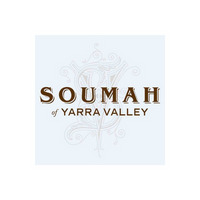 Tagliatelle Pasta with Smoked Trout, Cherry Tomatoes, Snow Peas, Cream, Chervil.(GF/Veg option available) - $20
Wood Fired Pizza with San Marzano Tomato Base, Wood Smoked Ham, Artichokes, Green Olives, Basil, White Anchovies, Capers and Fior di Latte.
(Veg option available) - $20
House made Cannoli with Vanilla bean custard, chocolate crumb, raspberry coulis. - $10

Children's Tagliatelle Bolognaise - $10
Espresso Coffee
House made Gelati cart
* Dog Friendly *
Spinach and Ricotta Tortellini with Fried Salt Bush and Burnt Butter (vegetarian) - $20

Braised Lamb Shank & San Marzano Tomato Ragu, White Semolina and Rosemary Jus (GF) - $20

Lychee Panna Cotta, Yuzu Pearls and Young Coconut (GF) - $15

Kids American Hotdog - $10

Espresso, Coffee & Tea

Live Music
* Dog Friendly *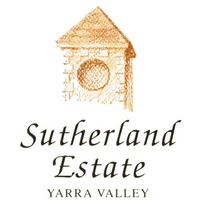 Tender Smoked Beef Brisket, Summer slaw and Chimichurri - $20

Pumpkin Gnocchi, Basil Pesto, Caramelised Onion and Parmesan - $20

Lemon Curd Tart with Blueberries - $15

Live Music
*Dogs welcome, outside only*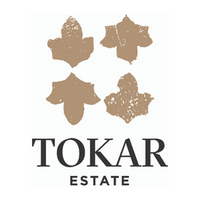 Lightly Dusted, Fried Calamari Served with Garlic Aioli and a Fennel and Orange Salad (Grilled Saganaki for Vegetarian Alternative) - $20
Grilled Saganaki Burger with Fennel and Orange Salad and Basil Pesto - $16 or + Fries = $20

Southern Fried Chicken Burger with Shredded Lettuce and Ranch Sauce. Choose your spice level: Mild / Hot / Extreme - $16 or + Fries = $20
Tokar Extra Hot Spicy Burger Challenge: Win a bottle of wine if you can finish the burger and handle the spice - $16 or + Fries = $20

Tokar Tiramisu: Espresso and Coffee Liqueur-Soaked Lady Fingers, Mascarpone Cream, Cocoa - $12

Hot Jam Donuts - $3 each or $10 a bag

Kids meals - $10

Live Music, Lawn Games, Mulled Wine, Cheese Platters, Free Marshmallow Toasting for Kids

* Dog Friendly *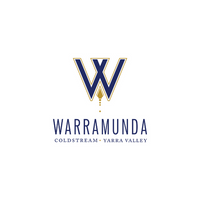 Traditional spit combination of Lamb & Chicken Gyros which have been marinated
slowly cooked on a vertical rotisserie. Served with Greek Salad, Tzatzike Yogurt and Pita Bread - $20

Vegetarian Moussaka: Mushroom based sauce with Roasted Eggplants, Zucchini, Tomatoes, Spices and rich creamy Béchamel sauce
served with a Greek Salad - $20
Spicy Black Bean Pita Sandwich with a tangy Garlic Mayo, Avocado, Tomato, Lettuce, Red Onion and Red Peppers wrapped in a Vegan Pita. (Vegan) - $20

Galaktoboureko: Traditional dessert made with layers Filo sheets ,creamy custard filling bathed in syrup - $10

Baklava: Layered filo pastry filled with chopped nuts, spices and Sugar Syrup - $10

Emporio Coffee and Speciality Teas

Live Music

* Dog Friendly *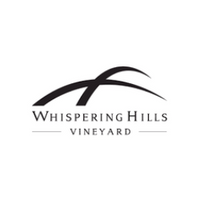 Parmesan eggplant wedges with lemon aioli (Veg) - $15
Sticky Bourbon Beef ribs, fennel & apple slaw (GF) - $20
Lemon, Lime and bitters polenta syrup cakes with pistachio & mascarpone GF) - $15
Espresso & Tea 
Live Music
* Dog Friendly *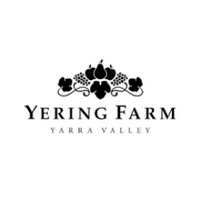 Homemade Hot Apple Pie Made with Yering Farm's own Granny Smith Apples, served with a good dollop of cream and fresh fruit - $18

Pruners Platter with a selection of local cheeses, cornichons, Pinot & Plum jelly, fresh fruit and crackers - $18

Coffee van with Espresso, Coffee and Tea
Live Music
* Dog Friendly *